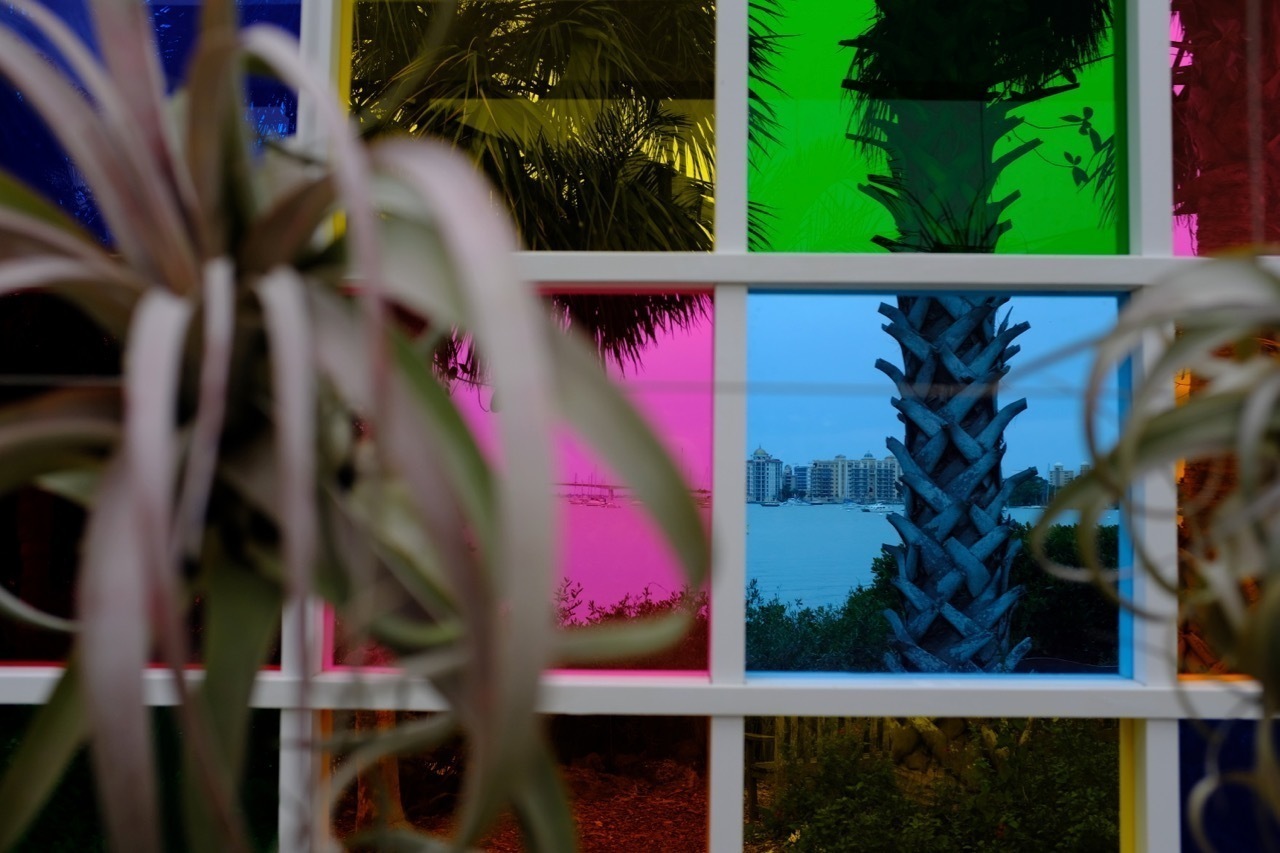 We spent a good chunk of last week in Sarasota, Florida. I did a whole lot of nothing while SO was working a conference. Words cannot describe how relaxing this trip was. I spent my time reading, swimming, just looking out over the Gulf of Mexico, walking, people watching on St. Armands Circle, and driving around exploring.
One random thing I happened upon is a beautiful 1957 medical office building, charmingly named 'Doctors Gardens' on 1880 Arlington. I could find very little about this building on the internet.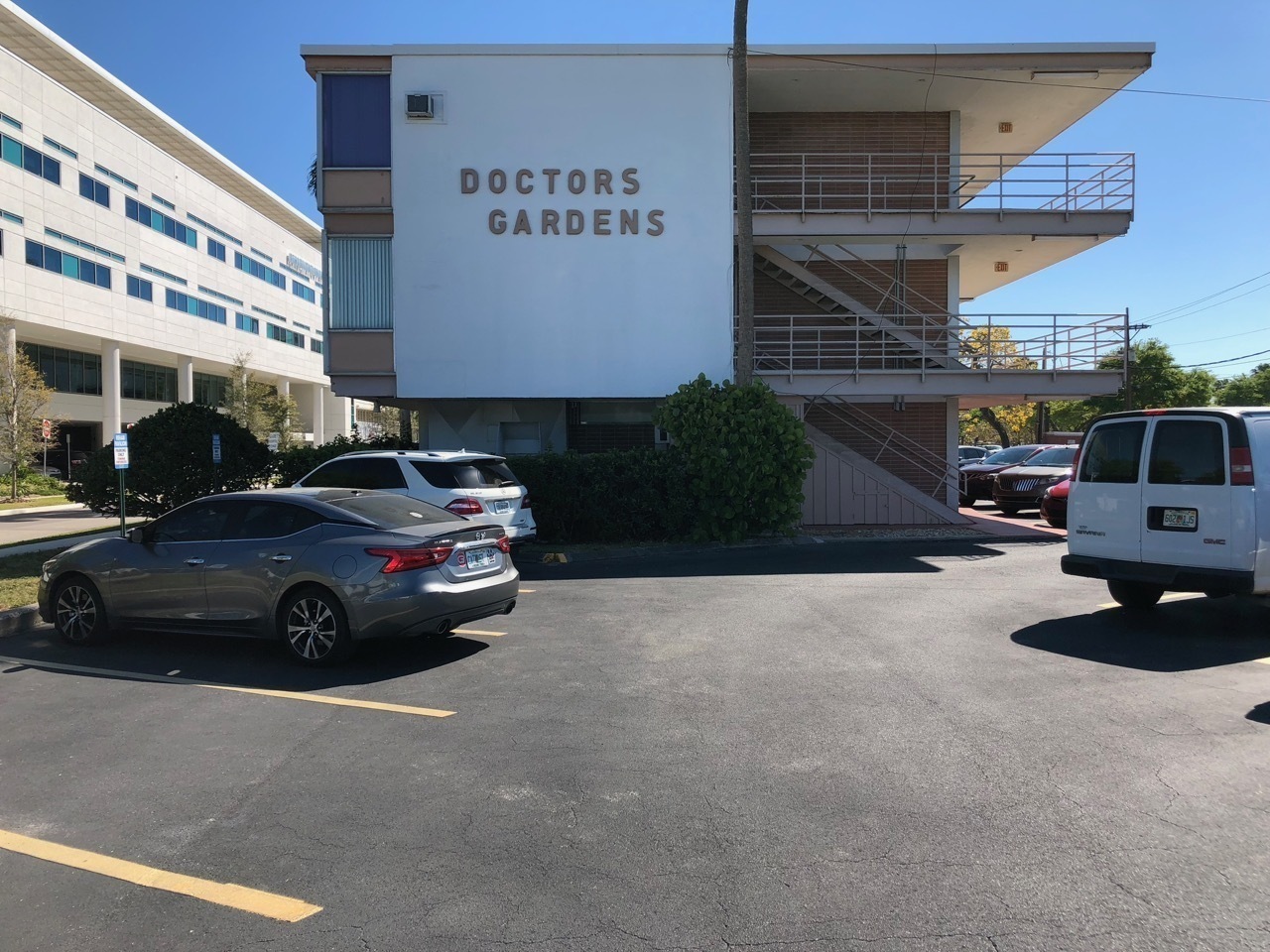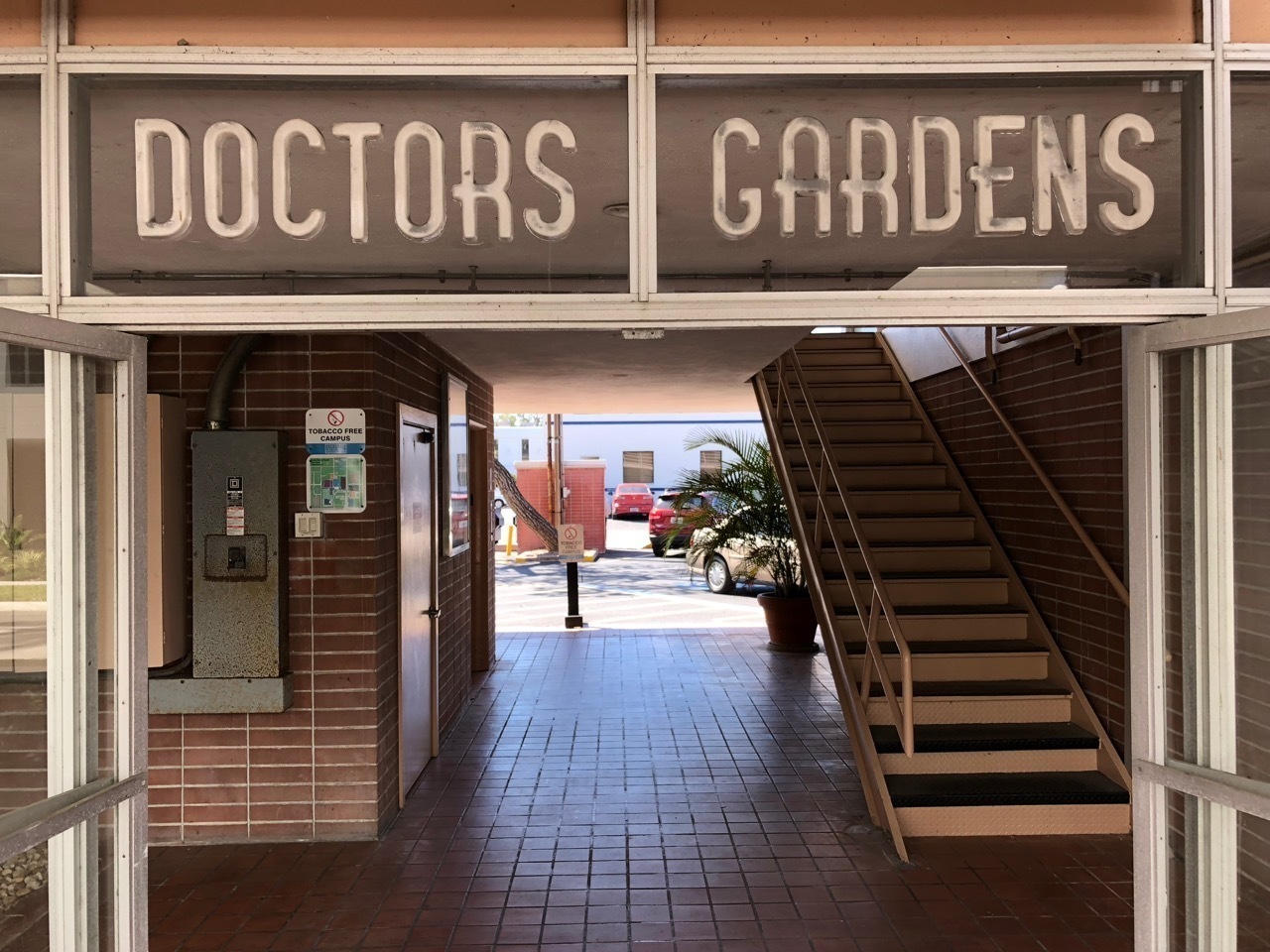 I have become fairly proficient in separating work from personal time — especially important if you are a remote worker — but I did consciously mix in some work things. I recorded a bunch of images for OpenStreetCam, a free and open alternative to Google Street View that we built to support OpenStreetMap. This is almost effortless—just stick a smartphone in a mount on the windshield and the app does the rest.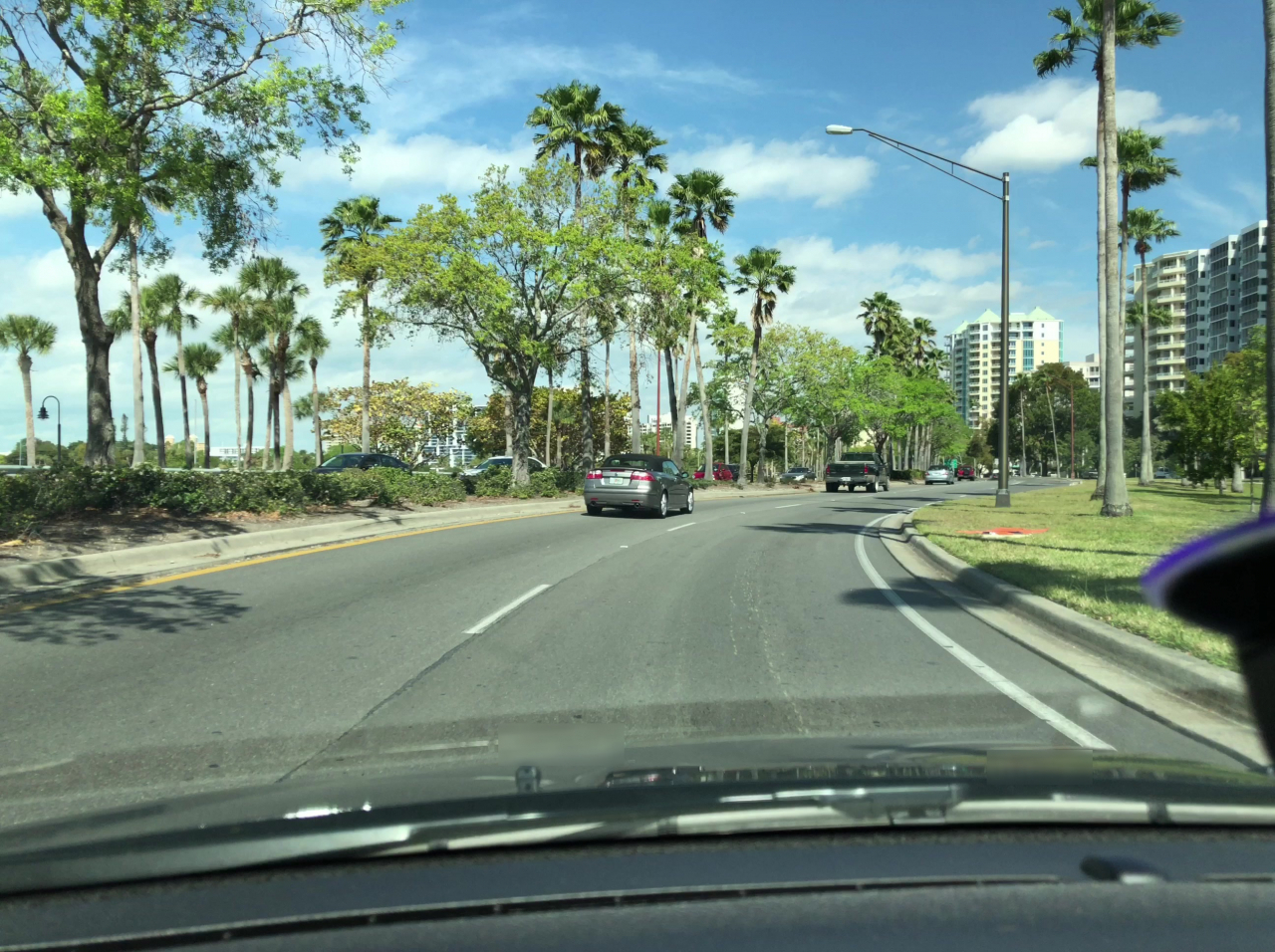 The other worky thing I did while in Florida was putting Scout through the wringer. Scout is a mobile navigation app much like Waze or Maps on your Android or Apple phone. The big difference is that it runs on OpenStreetMap maps, and it is made by us (Telenav). It's a solid app and you should give it a try, and let me know what you think. I did however find a couple of bugs: it had a very wrong location for the Sarasota Cheesecake Factory (don't ask), and it had me make an illegal left turn (corrected)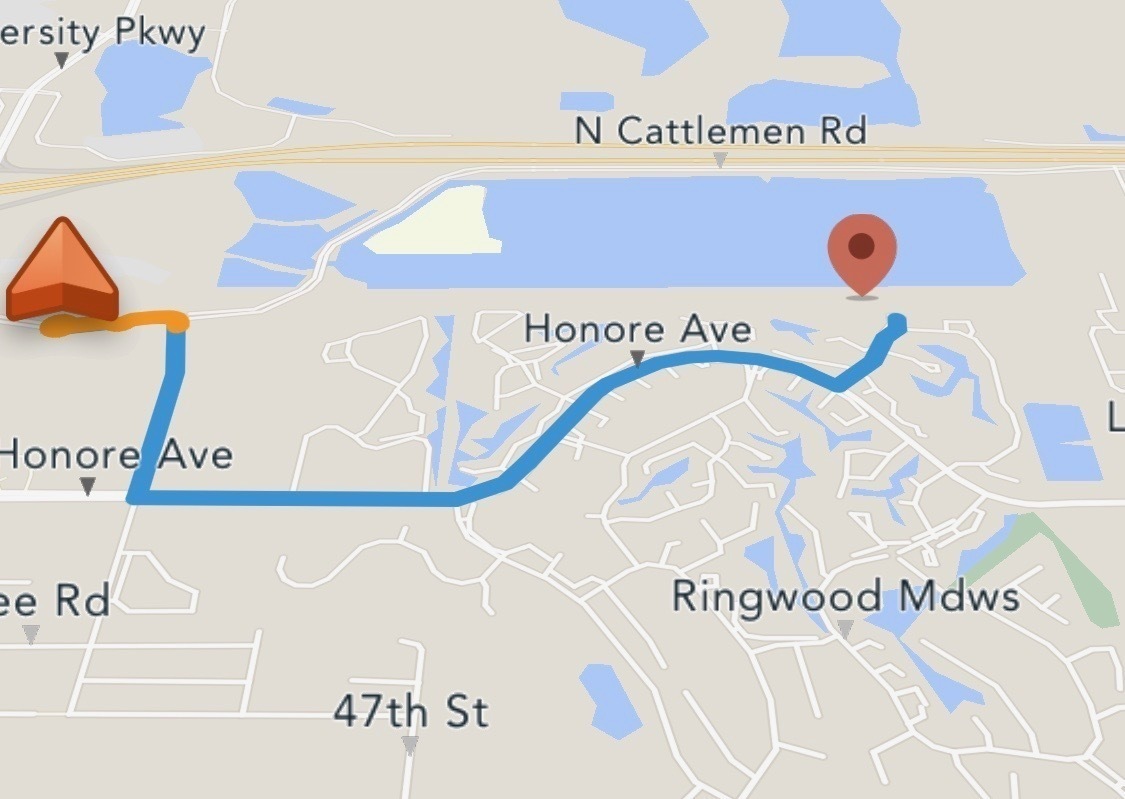 Actual (left) vs Scout's location of Sarasota Cheescake Factory
In other updates, I am homing in on my next target on my quest to rid myself of Google services: cell phone service. I wrote about this before, and concluded then that I'd stick with Fi for the time being. I am still at that point because is a tough one, because I have been a pretty happy Project Fi customer for the past couple of years. My bills have been averaging $45. But SO has been unhappy with her Republic Wireless service, and we're looking to consolidate. I'm still not prepared to fork over $120 or so a month for a plan with the one of the big carriers, so research continues.
I am also selling my Garmin Forerunner 935 watch. It's a very cool device, but it is butt ugly, and it does more than I need it to. Also, the Garmin phone companion app and web site are not great, and most of my data is walled in. Garmin is fantastic at making hardware, but software they have never quite understood very well.