As part of my MBSR course, we enjoyed an all-day silent retreat on Saturday. It involved sitting and walking meditation, some Qigong, body scan and a group sharing session to wrap up the day. I was looking forward to it very much, but also expected it to be very challenging. It turned out to be not very challenging at all. I gave some thought to why. I already spend quite a lot of time in silence, even if not much of that time is spent mindfully / present. Not saying much when nothing needs to be said comes naturally to me. I found being together as a group without the opportunity or need to speak very powerful, and I am looking forward to doing it again, perhaps for a longer period of time. I have started to look into multi-day silent retreats, and there are many.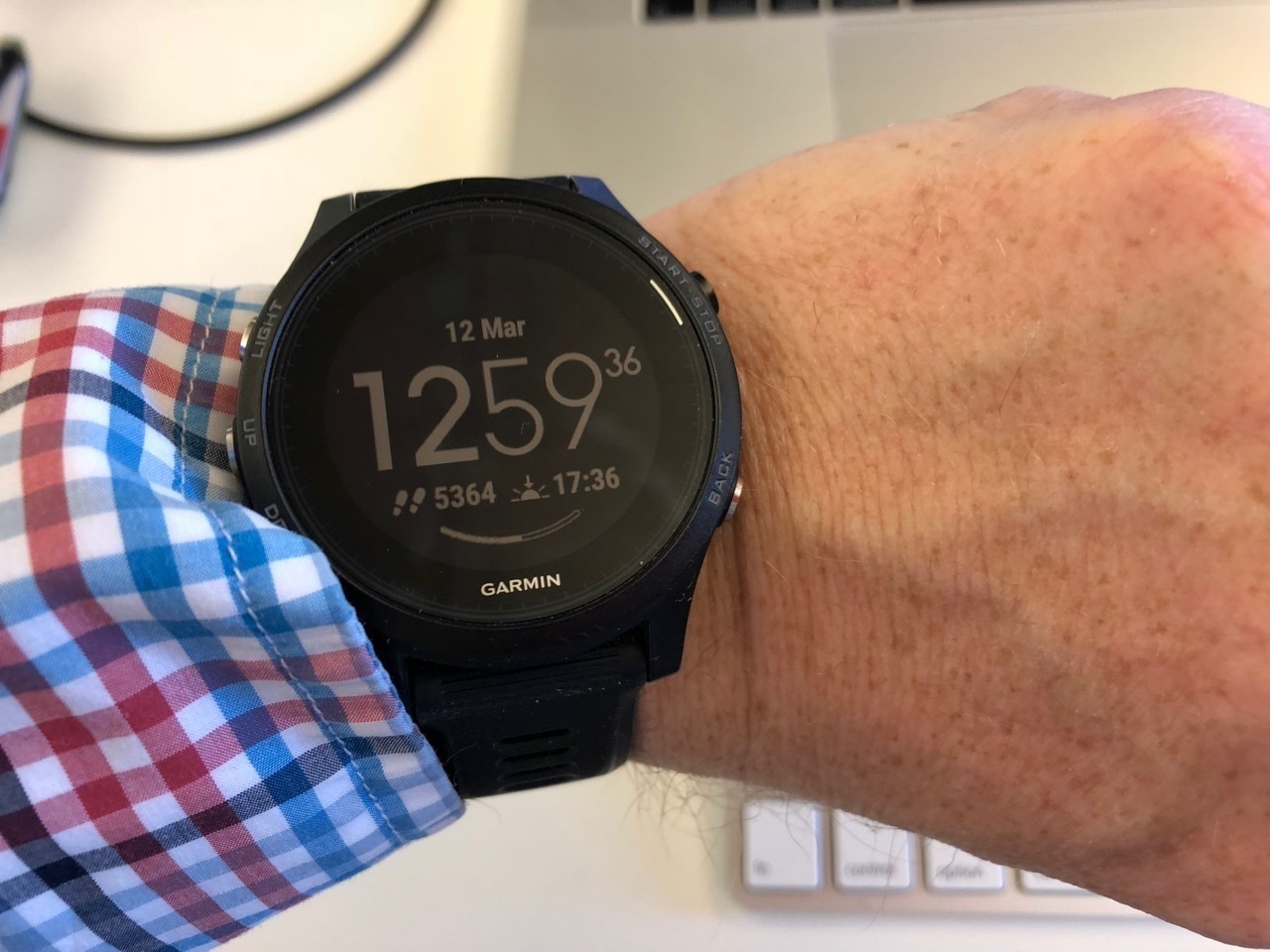 In more mundane events, I decided to sell my Garmin Forerunner 935 watch. It is a pretty impressive piece of technology, but it is very ugly and big, and I don't enjoy wearing it for that reason. Another reason for wanting to sell it is that much of the data it collects is not retrievable outside the Garmin app / web site. My first attempt to sell is the app-first platform Letgo. I have had success selling my Apple Watch using Letgo before, so I thought I'd give that another try. After almost a week, no takers. At $300, I think it is a good deal. The watch is only 6 months old, and still retails for $500. Perhaps a platform where people are willing to haggle over an $3 Fidget Spinner ("spins great!") is not the place for a niche, high end sports watch.
We are getting ready for another trip, to New Orleans this time, for SO's Renaissance Society of America conference. I have never been to the South (apparently, Florida does not count as Southern), so I am looking forward to this trip very much. It will be a work trip for me as well in a way, since I am not taking any PTO.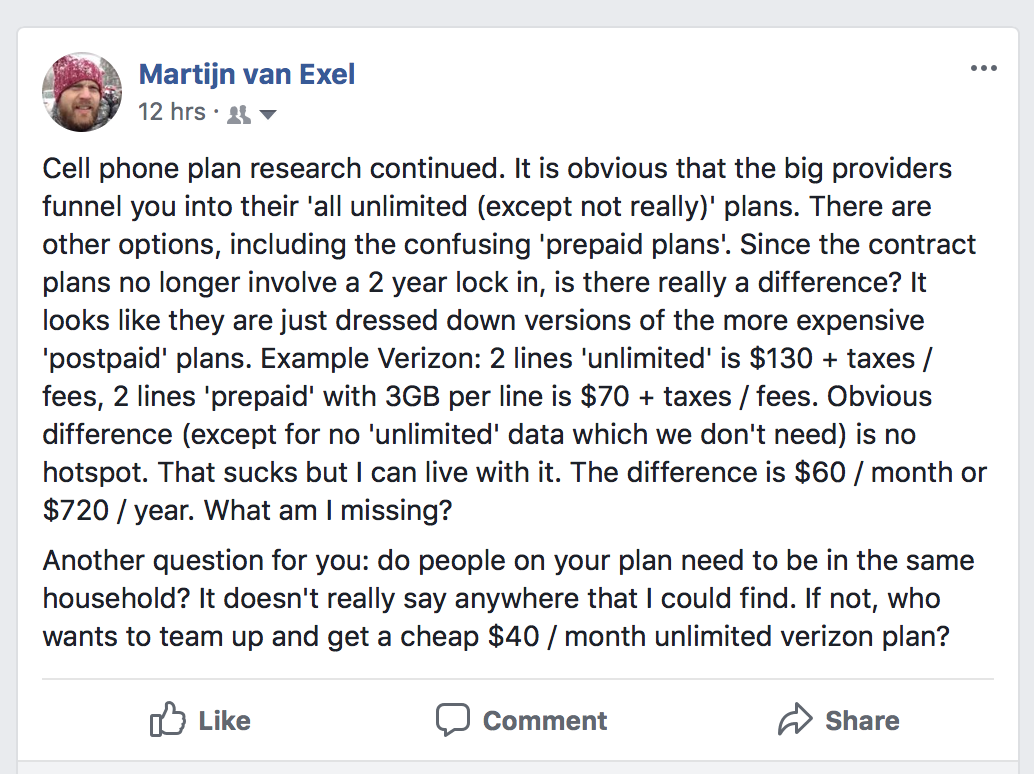 Research into cellular service plans continues. The reason I keep spending so much time on this, is that I find $100+ for a two-line cellular data plan very hard to stomach. I even went back on Facebook to ask friends and acquaintances for advice. Non-prepaid "plans" seem to be exempt from hard credit inquiries, but otherwise appear to just be dressed down versions of the 'contract' plans. Confusion continues.