Writing weekly is not an easy habit for me. But I am not giving up yet.
I went camping in the High Uintas last weekend. This was a nice break from 100 degree (37° Celsius) weather down here in the valley.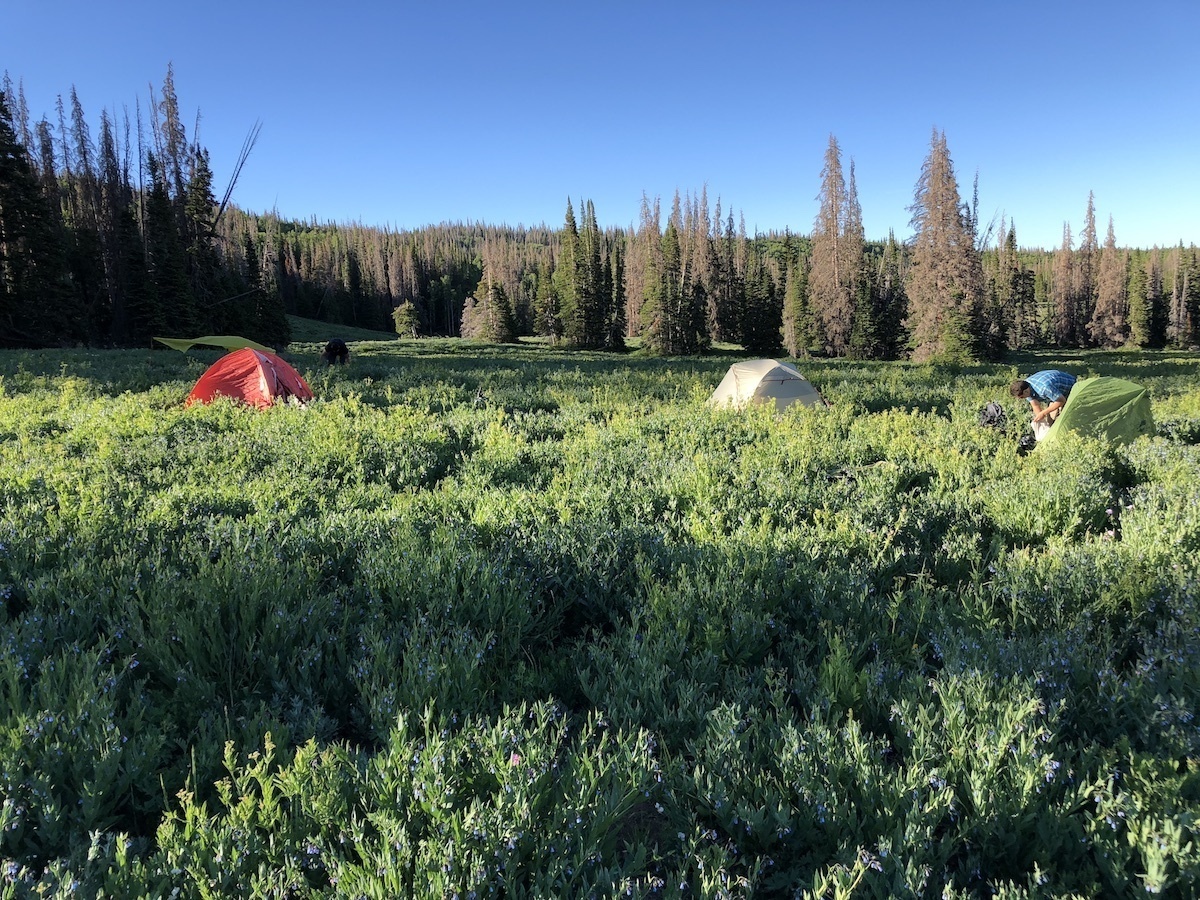 The result of this trip was a smile on my face and a strong desire to get a new bike. I brought my Salsa Mukluk fat bike, only because I don't have a more terrain-appropriate ride. It is fun but heavy, and it is slowing me down on the uphill. (The short trip had 3000ft of vertical.) So I am looking at a hardtail 29+ that is not steel and can sport 3" tires. Options are fairly few. The Trek Stache comes to mind. Salsa has a Timberjack frame in titanium. The Carver Gnarvester. But I have a lot of bike friends, and one of them is thinking about parting with his:
Sweet looking rig. We'll see what happens.
It was July 4 this week. That meant a day off in the middle of the week. Thursday felt like Monday but then all of a sudden it is Friday! The simple pleasures of life. I keep being amazed by the proportion of secular public holidays (Memorial Day, MLK Day, President's Day, Independence Day) in a country where the Western Christian tradition is so highly regarded and deeply engrained in the culture. Back in more secular Western Europe, most of our public holidays are Christian (Easter Monday, Boxing Day, Ascension Day, Whitmonday).
I am in the process of getting our AC system to run better. Having no knowledge of how these systems really work, I am starting from scratch and applying a beginner's mind. The first thing I did was to have the system checked out to make sure that it fundamentally works well. It is, but the AC guy had no silver bullet advice. I did learn a few things. Opening windows in the morning and evening, when the outdoor temperature is lower than the indoor temperature, will probably not do any good. It may bring humidity into the house making it harder for the AC to cool the house down. I am not convinced, since outdoor humidity is fairly low. But we're giving it a try. I also learned that the ducts have dampers that can control, to some extent, the routing of cool air. We have a half dozen of them around our duct system and I will experiment with different settings. I fear, however, that the system is fundamentally poorly designed. A couple of obvious indicators are that the thermostat is right on top of an outlet vent, and that the rooms you typically would want the most comfort have the poorest airflow.
Time for some lunch! I spent a few days counting calories, something I despise, but do from time to time to remind myself of particularly bad eating habits. Too many most importantly. I am also back on the vegetarian team for an inderminate amount of time.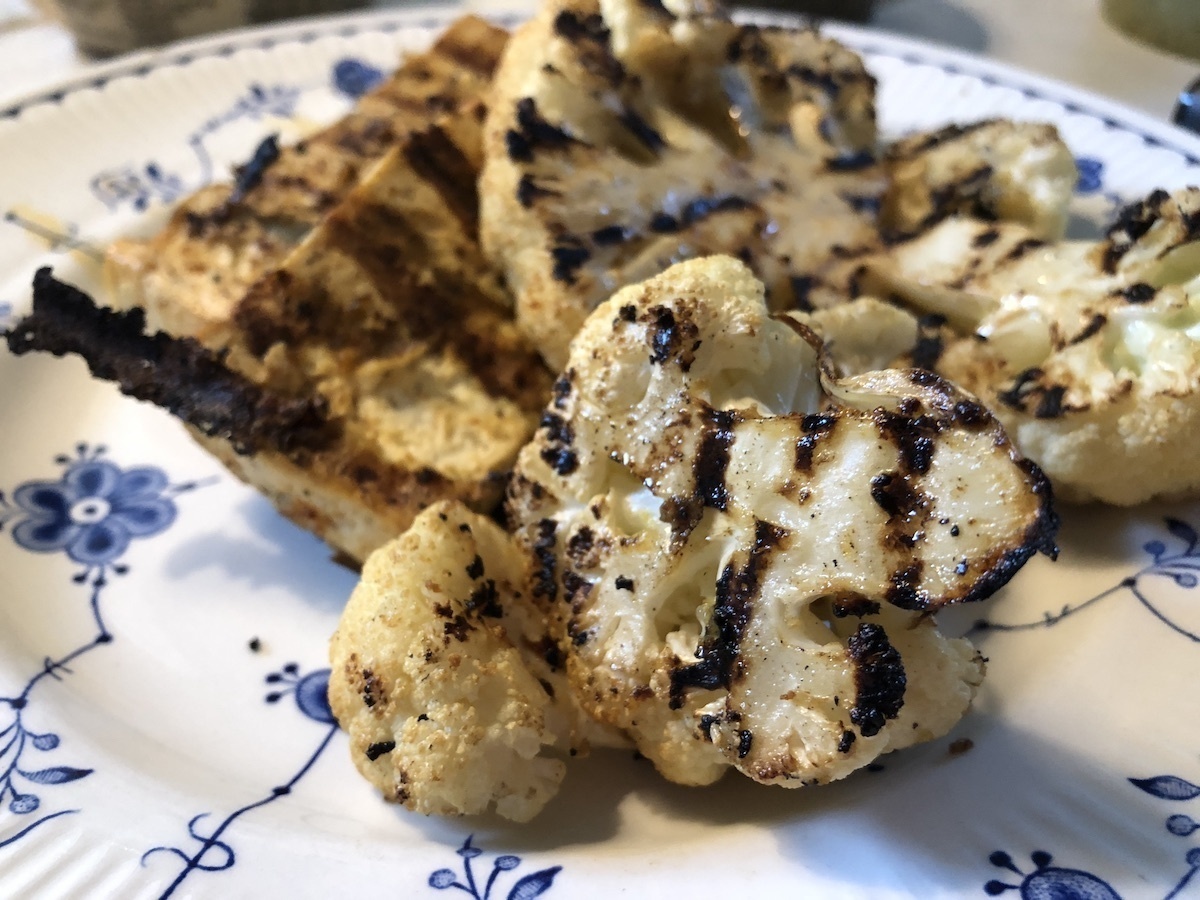 Cauliflower steaks and grilled tofu in smoked paprika marinade