Shaksuka from leftover soup
We made a simple Indian-spiced cauliflower soup for dinner yesterday, inspired by this recipe. It is very simple to make and quite delicious, so we will probably make it again. We added a can of chickpeas for protein.
We had about 1/2 of the soup left over. The obvious thing to do is to have leftover soup for dinner tonight. Instead I made us a Shakshuka out of it for breakfast. Simple and delicious.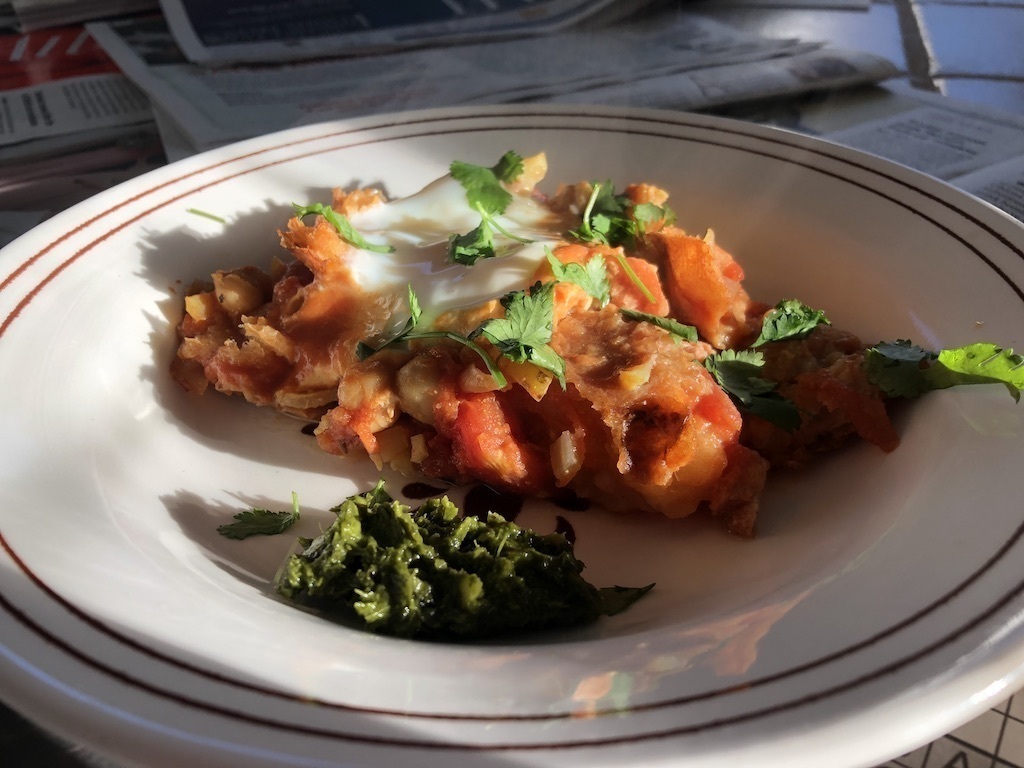 Preheat oven to 350 degrees F.
Dump 1/2 a recipe of Indian spiced cauliflower soup into a 10 inch cast iron skillet. (Or however much fills 2/3 of the skillet.)
Add a can of diced / crushed tomatoes.
Heat through on low-medium heat, stirring a few times.
Tear a thick slice of crusty bread into 1" pieces.
Add the bread to the soup and stir once more. Add more bread if it's still very liquid.
Turn off the flame, make 4 depressions in the soup, and crack an egg in each of the depressions.
Slide the skillet into the center of the oven.
Cook for 8-10 minutes, or until the eggs look white but are still very wobbly (they will continue to cook once out of the oven).
Serve right away with some chopped cilantro and a piece of nice bread.