Part 1. Discovery
In 2004, I discovered Flickr. At first it was just fun to post my photos there, and share them with my friends. A big improvement from FTP and open directories.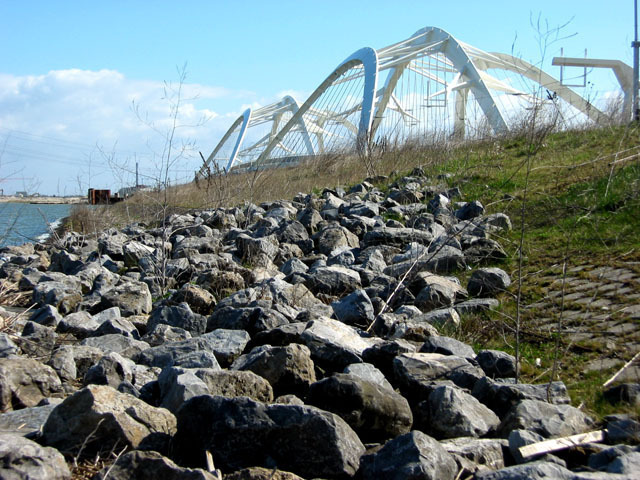 The first actual photo I uploaded to Flickr on August 8, 2004
I started making online friends just browsing and commenting on other people's photos. I was having so much fun.
Flickr was an early adopter of the freemium service model. Unless you paid up, only your most recent 200 or so photos would be visible. That sucked enough for me that for the first time ever I paid up for an online service.

Part 2. Golden Years
A new circle of online friends emerged around a game I started where someone would post a picture of some hard-to-recognize location in Amsterdam, and everybody would guess where. It became the Flickr group 'Ontdek-je-plekje a.k.a het Geheim Genootschap'.
We had such a great local online community that I decided to put on an IRL meetup, the first time I organized such a thing ever.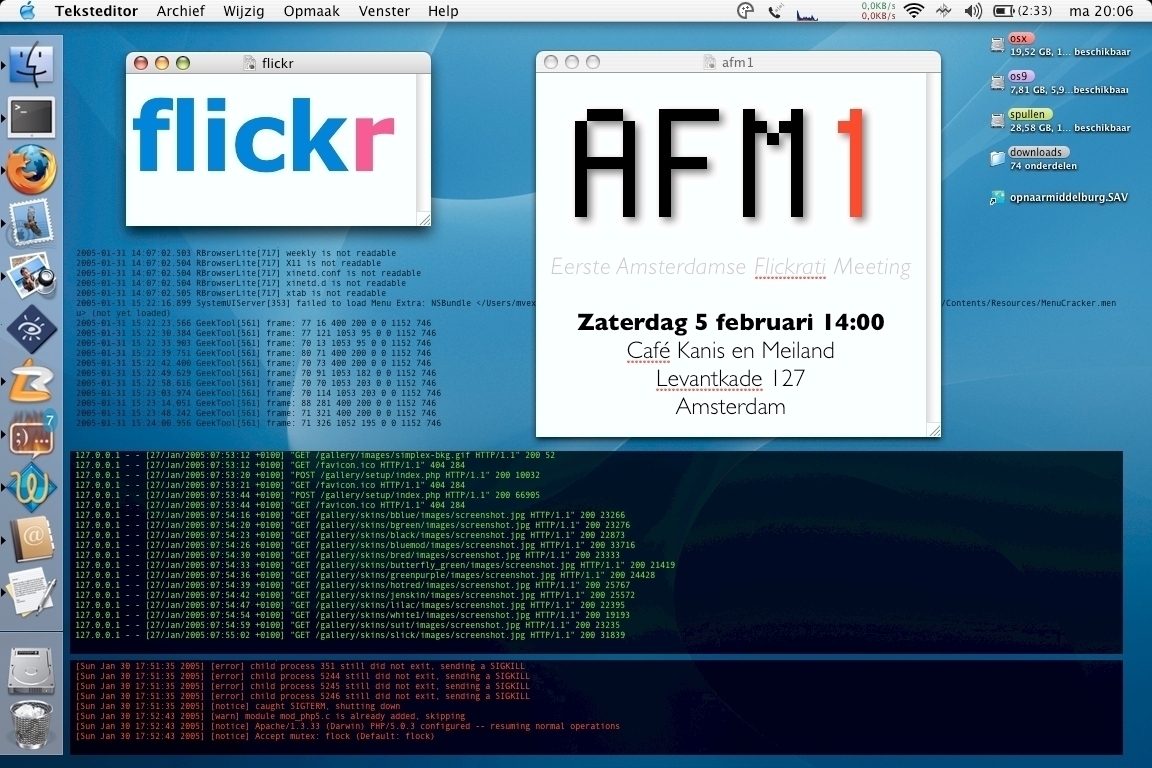 The announcement for the first Amsterdam Flickr meetup, as originally posted on Flickr
In the following years, I continued to document my life and the city, and gained really valuable friendships and a sense of connection. Some random outtakes from my Flickr stream 2004-2007, the golden years: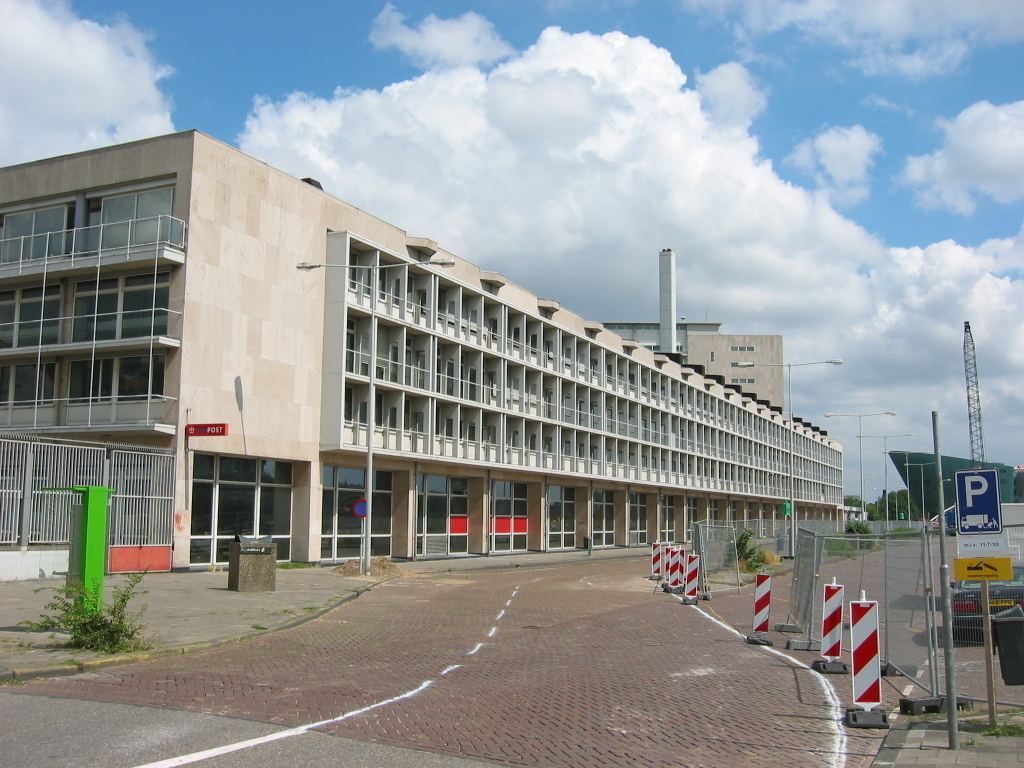 Oosterdokskade in 2003, with the soon-to-be-demolished post office. Not many people knew this but it was open until ~9pm, hours after other post offices would close. Mail was still transported via rail then, and this post office was right next to the main station and the main hub for Amsterdam, so you could drop off mail there until closing time and it would still arrive the next day. Same vantage point in Google Street View, 2018.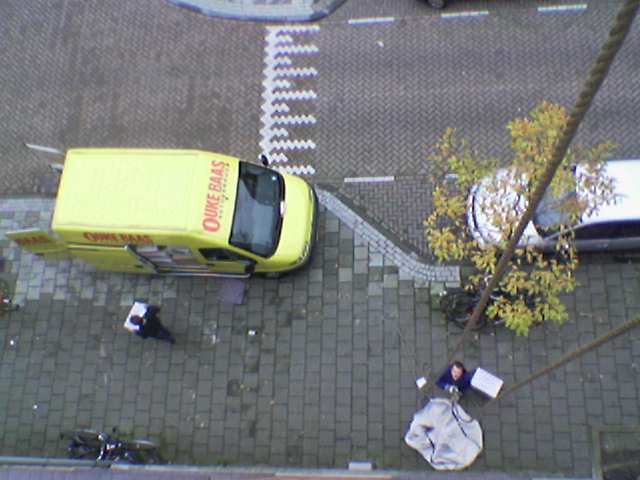 Moving day, Oct 16, 2004, which means hoisting your 100 pound washing machine to the third floor. This was taken with a Nokia 6600, the first phone I owned that had a camera, 2G data and a WAP browser.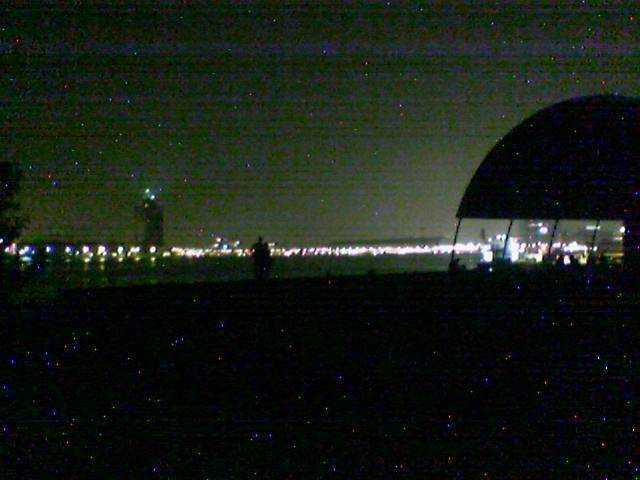 One of many urban exploration expeditions in the middle of the night. This is at Het Stenen Hoofd, an abandoned pier that was fenced off, and occasionally opened for open air film screenings. Miraculously, it seems to have survived the wave of urban renewal that completely transformed the part of the city directly west of the main train station.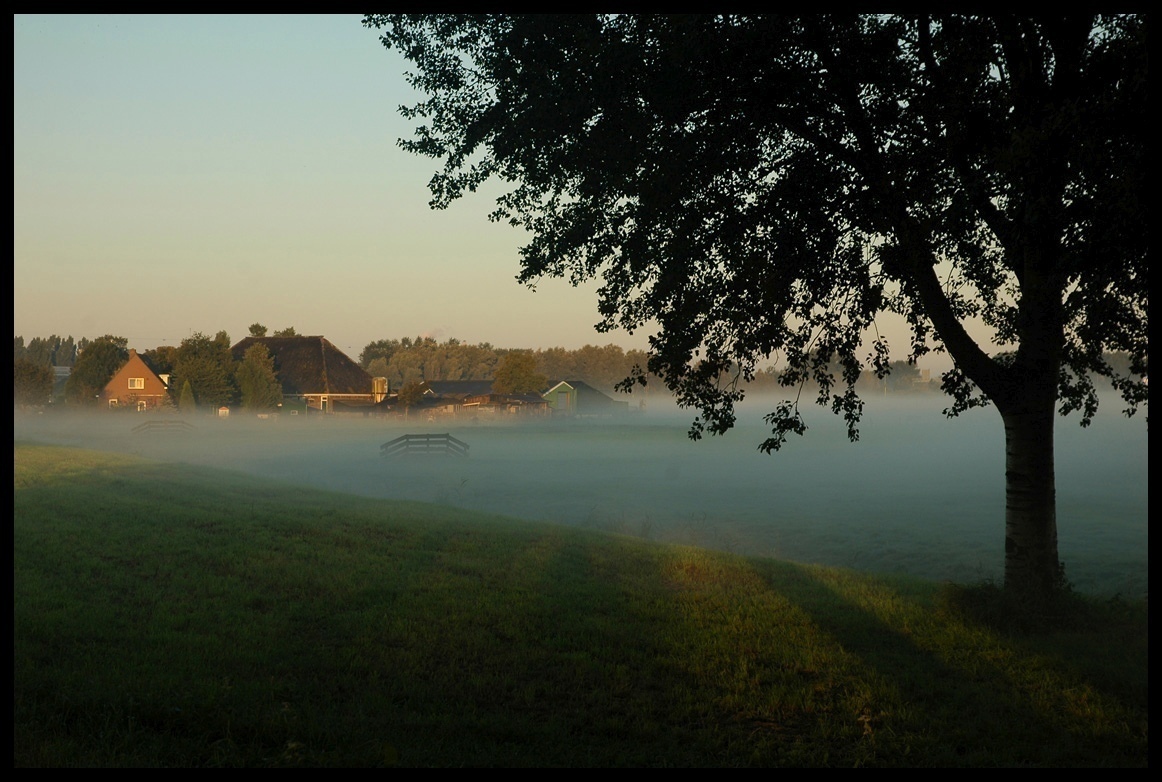 I got my frist (and only) DSLR in 2005, a Nkon D70. I took thousands of pictures with it but always found the size and weight problematic. The best camera is the one you have with you, truth. When phones started to come with better cameras the Nikon got used less and less. When mirrorless came around I got a Fuji X-E1 and have never looked back. My current camera is a Fuji X100F and it's by far the best camera I have ever used. This photo was taken in mid-2006, at a time when I used my D70 a lot, on an early morning bike ride north of Amsterdam. I went through a phase where I thought photos looked better with a black frame.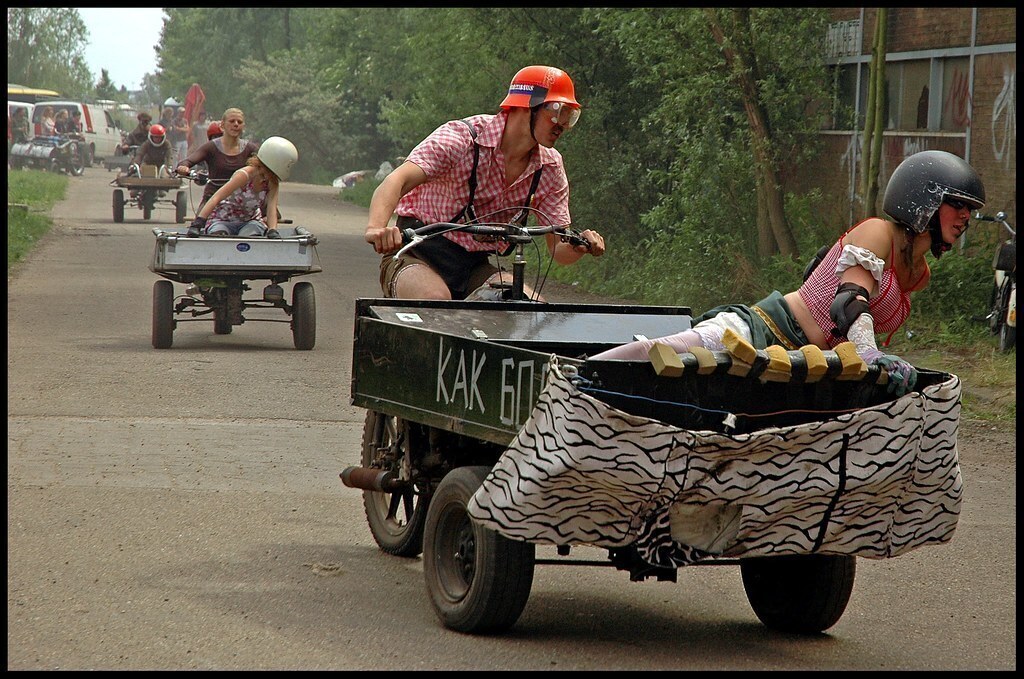 This was taken at the site of the former Amsterdamse Droogdok Maatschappij (ADM), a shipbuilding company that went bust in 1985. The site laid vacant until it was squatted in 1997, and became a home to a vibrant community that put on many music and art events until the site was finally reclaimed by the city in 2018. This photo depicts the annual 'Bakbrommerrace'. Not sure how to translate but I'll let the photo speak for itself.
Part 3. The long way down
It all started to fall apart when the iPhone came around. Flickr was super slow to adapt to how people were taking and sharing pictures in the iPhone age. A Flickr app didn't exist until it almost didn't matter anymore. The app they finally came up with was unstable and felt clunky. Now it's 2019 and the app is no longer unstable but the clunkiness is still very much there.
As the final nail in the coffin, when Smugmug acquired Flickr last year, they quickly decided to do away with the 'unlimited' free storage model that Yahoo had adopted in a desperate move to win back users. I understand why – you can't offer unlimited things for free, it becomes an episode in the Tragedy of the Commons. What they got entirely wrong is that they threatened to delete everything but the most recent few photos unless you paid up. With that decision, Smugmug accomplished 2 things:
They deleted a significant chunk of internet history
They alienated more of their (early, most valuable?) users by hijacking them into paying up or else see their photos history deleted.
Yes, you could request a data dump to save your photos. That's good practice. I don't know if it includes the discussions, which are arguably as valuable a part of history as the photos themselves. Either way, if you read this now and still want to save your Flickr history, it's already too late unless you paid up for Pro. Your stuff is gone.
So, at long last, am I. Goodbye, Flickr.
Postscript
Questions remain. Do I want to preserve my Flickr history? And if so how?
I feel abivalent about the tendency to want to preserve the entire internet. Geocities, gone. Myspace, gone. Some of it will be on archive.org. Sure enough, my Flickr home page is on there, partly archived a few times between 2004 and now. Heck, my 2001 blog is on there even! I deeply appreciate archive.org's work and have supported them financially, but in the end, some stuff will just be gone forever, and that's okay. But in this case, it's my stuff, my history. It is the only record I have of friendships made and lost, of times of excitement, change, sadness. Flicking through my Flickr pages, reading old discussions, makes me laugh, cringe, cry. I think I do want to preserve that.
But I refuse to be forced to pay $40/y indefinitely to keep my Flickr photos available. I could do something similar to what Paul Ford (@ftrain) did with his #archivepix hashtag on Twitter, bot-posting one image daily from another decomissioned web site, I forget which. But that just means posting from one third party platform to another, and I'd lose the essence of it. If metadata is preserved in the Flickr data dump, I may write script to reconstitute Flickr photo pages with comments in some simplified form, and post them on this domain. Let me know if you've done something like this, I would love to learn from you.